It is so hard to believe that our world was turned upside down 5 months ago.  I can still feel ever ounce of horror and dread as I learned my baby boy had HSA in his rear leg and hearing the words if we can amputate we may be able to save his life.  At the same time, I can barely remember Rusty as anything but a Tripawd boy.  He has gotten so strong, uses his stairs to get around without hesitation, and will even ask in his royal catness way for the stairs to be moved to other locations so he can join us (like dining room chairs).  He has become more affectionate and even accepts some belly rubs from Mommy only (YAY FOR ME)… sort of….for short periods of time.
Video Proof: 41 SECOND BELLY RUB!!!
As you can see in this picture, the surgery site looks like he was born this way.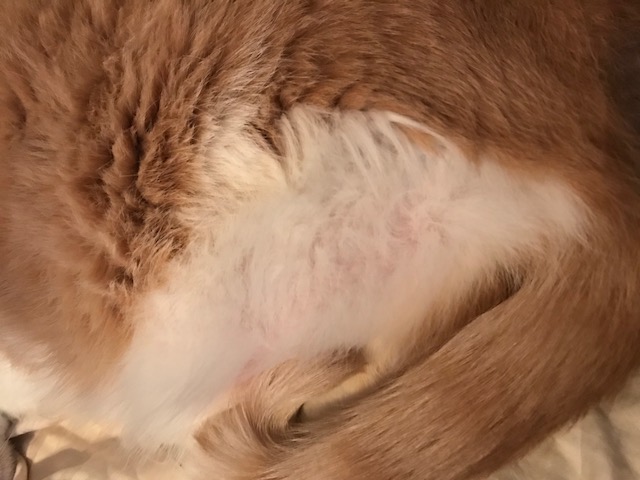 His favorite thing to do is still SLEEP.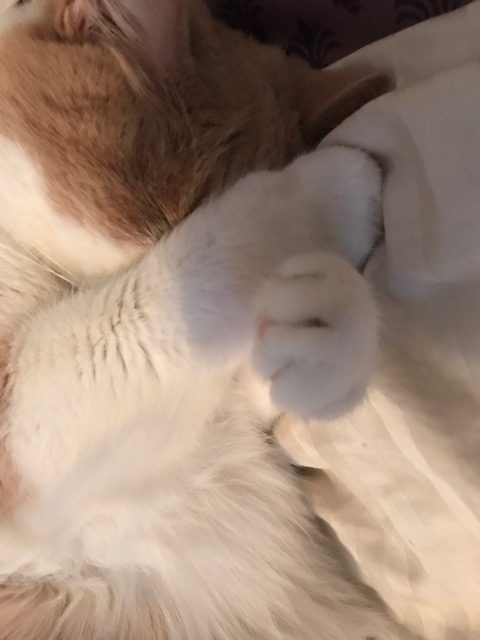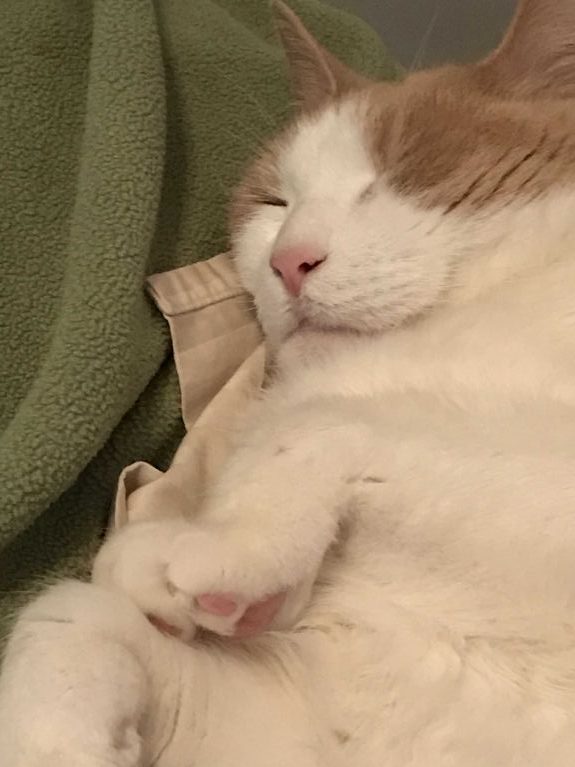 We have to schedule his next followup for sometime within the next month.  I believe this one will include the blood work and ultra sounds to make sure he still cancer free.  He seems healthy and happy in everything he does so we are cautiously hopeful.
Our world might have been turned upside down, but through the support of this community and our family, friends, and wonderful doctors, it has been put upright… just slightly shifted onto another path.
Five months down… God willing, many more YEARS to go!
Head Scritches and Sand Paper Kisses,
Gina, Nick and Rusty the Bunnyman