Hello everyone! Sorry we disappeared!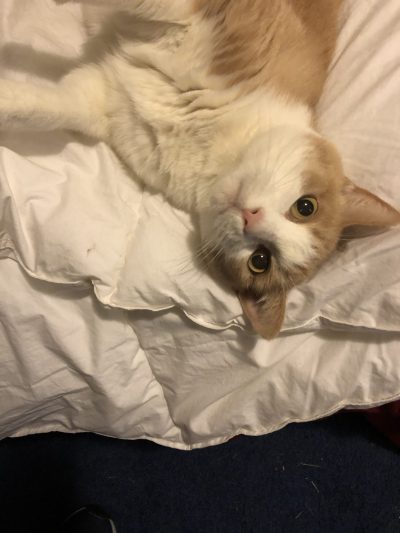 Mommy told me she never updated you after my bump was taken off and I got my new look, like something from the movie Grease!  Cute right?!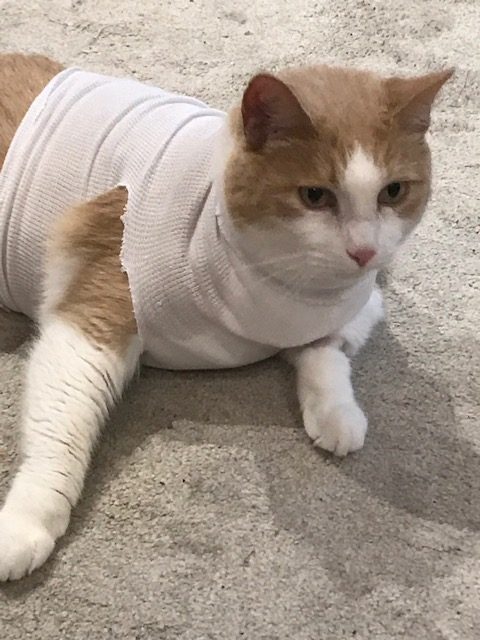 well, Mommy  went on a business trip shortly after that, and within 24 hours I had my new shirt off. I was quite proud of myself.  Daddy couldn't believe it!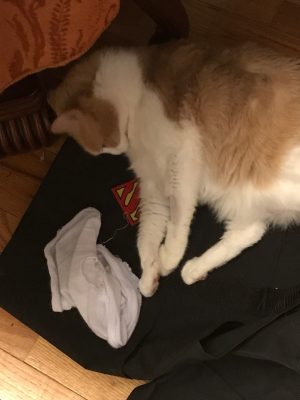 Daddy didn't even bother trying to put it back on but I was a good boy and didn't scratch my stitches.  After mommy got home, they brought me back to Dr. Scott again… And my stitches were removed. You wouldn't even know I ever had a boo-boo there.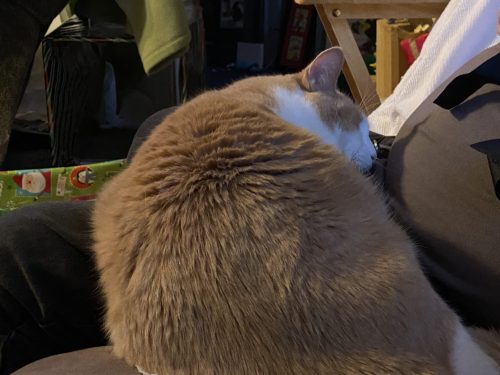 I have been busy since then.
I helped them wrap Christmas gifts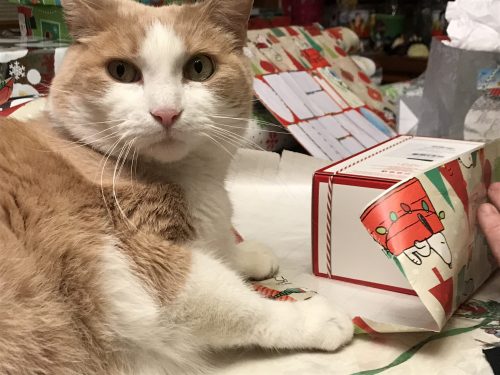 And napped under the Christmas lights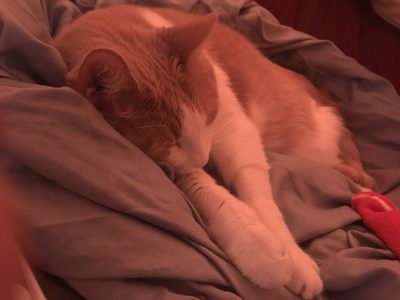 And in Auntie Barbara's bag when she came to visit.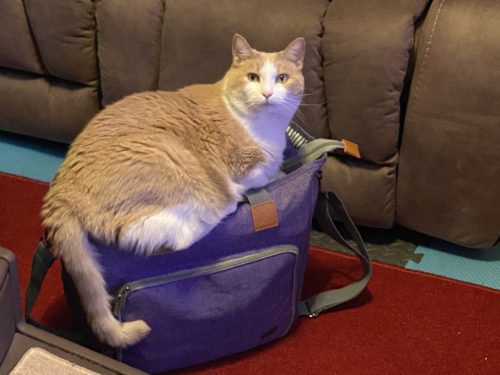 Other than that, I still rule the house. I have recently decided that laying on top of mommy is the best way to sleep at night. I can't believe I was ever scared of  Hoomins. You guys are really cool!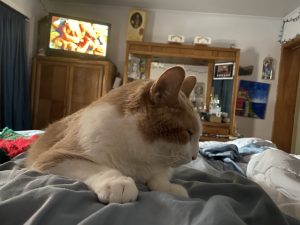 I hope everything is going well for my fellow tripawds.
Head scritches and sandpaper kisses
Rusty the Bunnyman