Hi everyone!
Just spending the day chilling on the bed in Mommy's spot.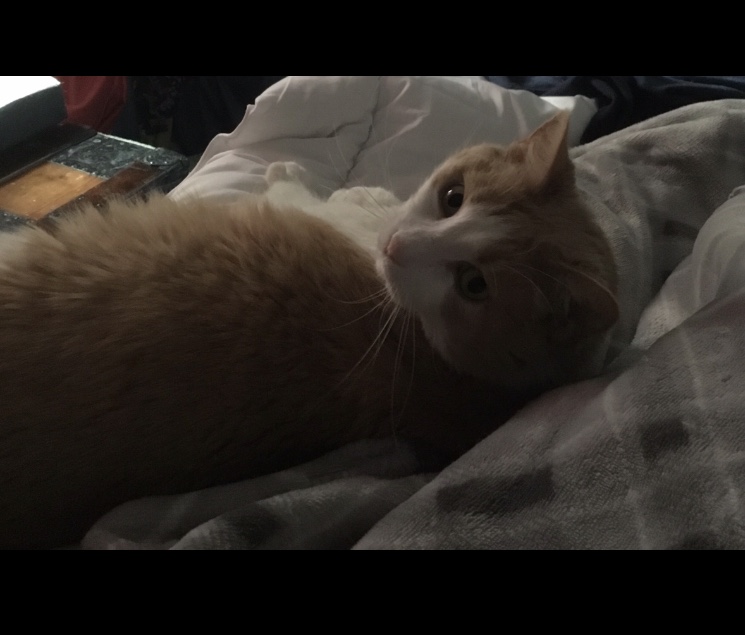 Still hopping around and doing well. I am due to see Dr. Scott within the next few weeks. The lump on my shoulder got a little bit bigger and mommy is going to have him take another look at it. It doesn't bother me though. I still roll around and play with my mouse and my carrot.  Sometimes together!!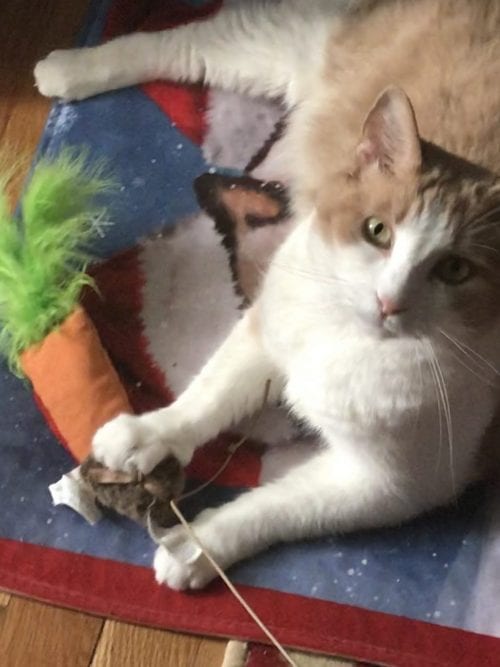 I love this time of year. The birds are back and the squirrels come on my deck too. I get to sit in my special chair by the back door and just watch them. I also get to watch them from the window in mommy's room.
I still go on mouse patrol every night and protect mommy and daddy from the little buggers. They haven't dared to come back. They know they can't get past me and my three paws.
Mommy will  update everybody after my visit with Dr. Scott in a few weeks. I am sure everything will be fine.💕
Extra head scratches and sandpaper kisses for all of my fellow tripawds.
Rusty and his Hoomin Servants
Gina and Nick