Hi everyone!  It's been a little while since Mommy posted so I figured I better give you the update.  Which is I am still awesome and really playing up my cuteness!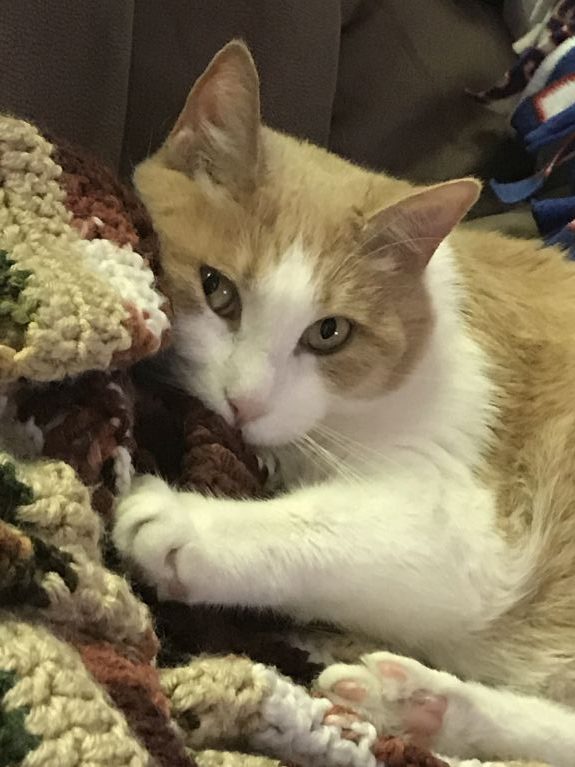 So this time last year, Mommy noticed that horrible lump in my leg and, little did we know then, but my journey to becoming a tripawd began.
She tells me that we have to see Dr. Scott again next month to confirm that everything is going well. I know I was one of the lucky ones. I was able to just have the icky part removed and not have to go for the yucky chemo stuff because there was no sign of cancer in the rest of my body. I have been able to be so happy and loving towards my Hoomins now that the pain is gone.  I try to keep showing her that everything is OK but you know how Mommys can get… always worrying… but look…
I even found a HUGE RED DOT that I CAN CATCH!  Would a sick boy be able to do this with such finesse?  I think not!  (I stalked that dot from my Rocket Ship.)
Mommy will keep all of my furry friends and their hoomins updated when we go to the vet. She said she will let you know when she actually schedules the appointment.
Pawsitive energy and prayers for continued good health reports please!
Purrs and Sandpaper Kisses,
Rusty the Bunnyman