Update:
No chemo! From what they can currently tell, Cancer completely removed. Now just do checks every few months for the first year then can spread out.
Stitches are out. Area is a little scabby so they said keep the cone for another week BUT he can be cage free!!! We are looking at 7-10 days just to make sure it is healed.
Rusty is loving being cage free. He has managed to get back on the bed using the pet stairs.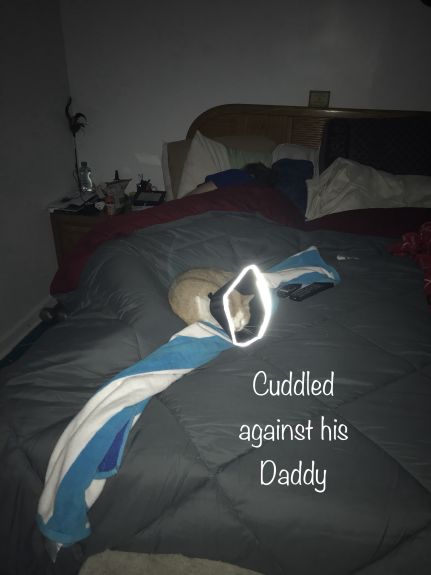 He is also on nightly mouse patrol.