My heart is broken.  We made the call. Dr.Scott agreed it was time.We brought Rusty in and helped him to the Rainbow Bridge this morning.
Until the very end, our boy was giving us gifts of love and memories.  As mentioned in earlier posts, he chose Daddy's comic book room in the basement to hang out in for a few days.  On Thursday evening we had checked on Rusty in the basement and came back upstairs.
We were sitting in the living room and heard MEOW. He was upstairs on his own.
He hung in the hallway for a little bit then up on my bed.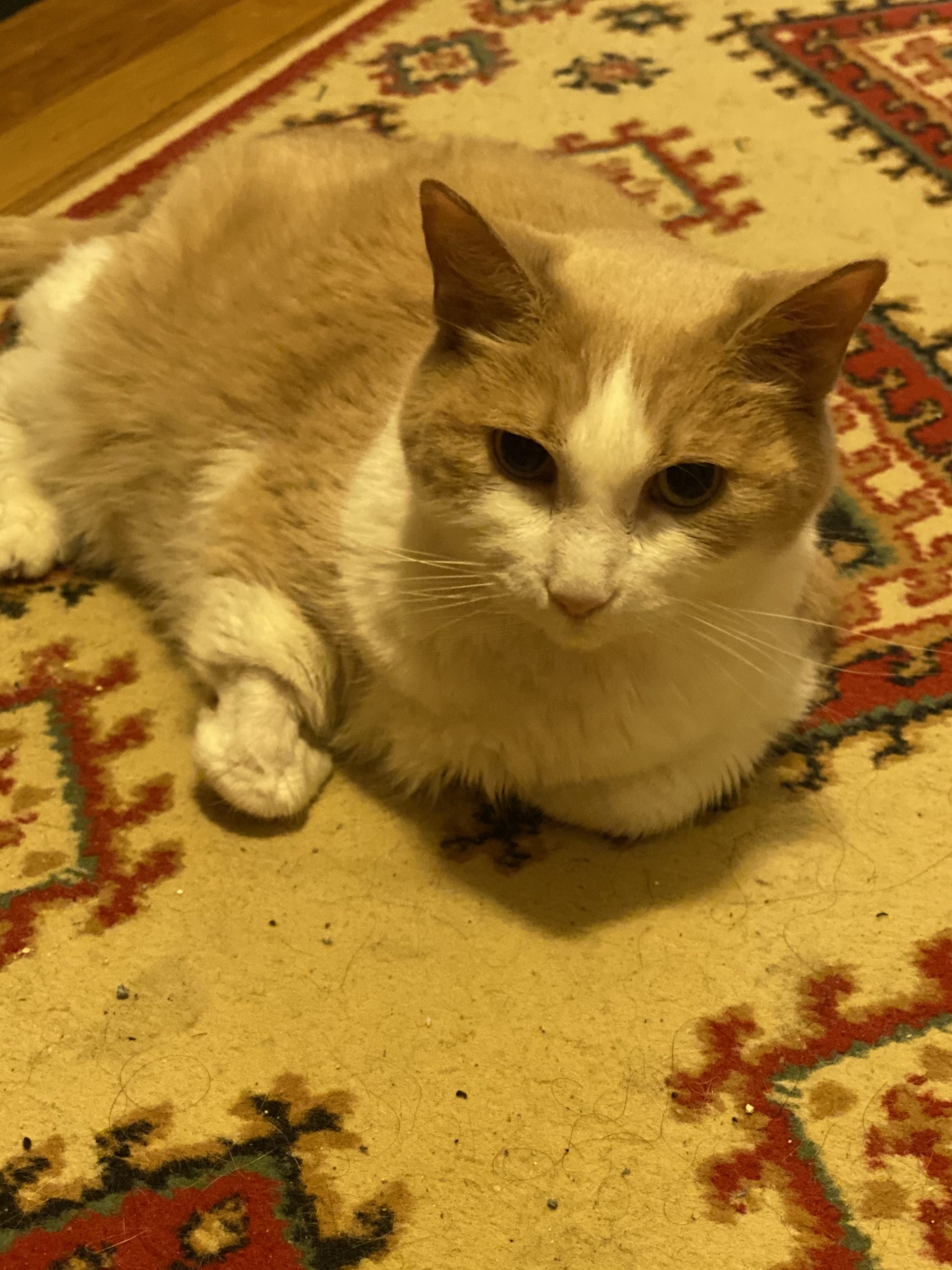 He cuddled with Mommy overnight and stayed in the bedroom all day Friday, alternating between the closet, blankets on the floor and the bed.
I woke up to this face.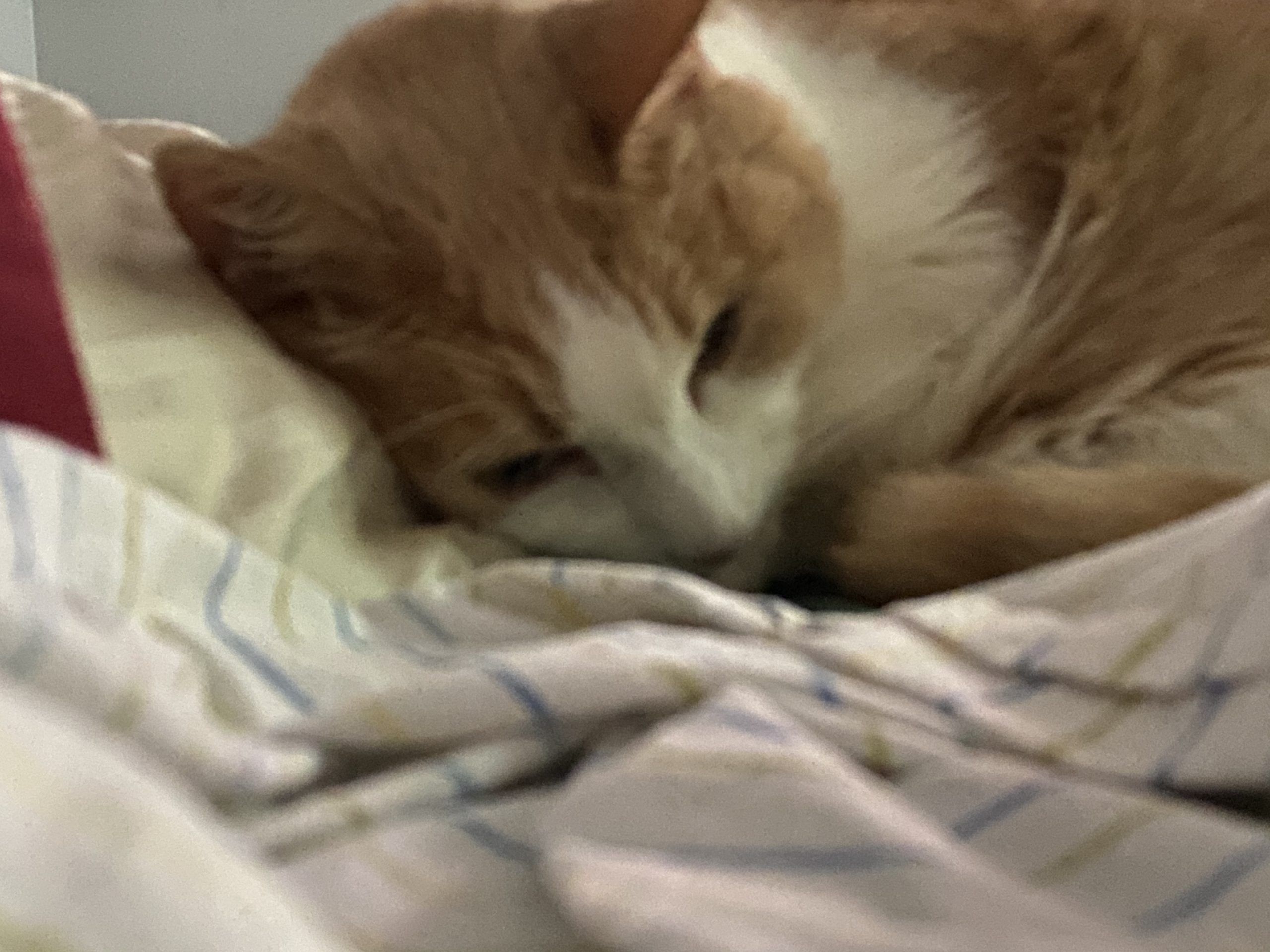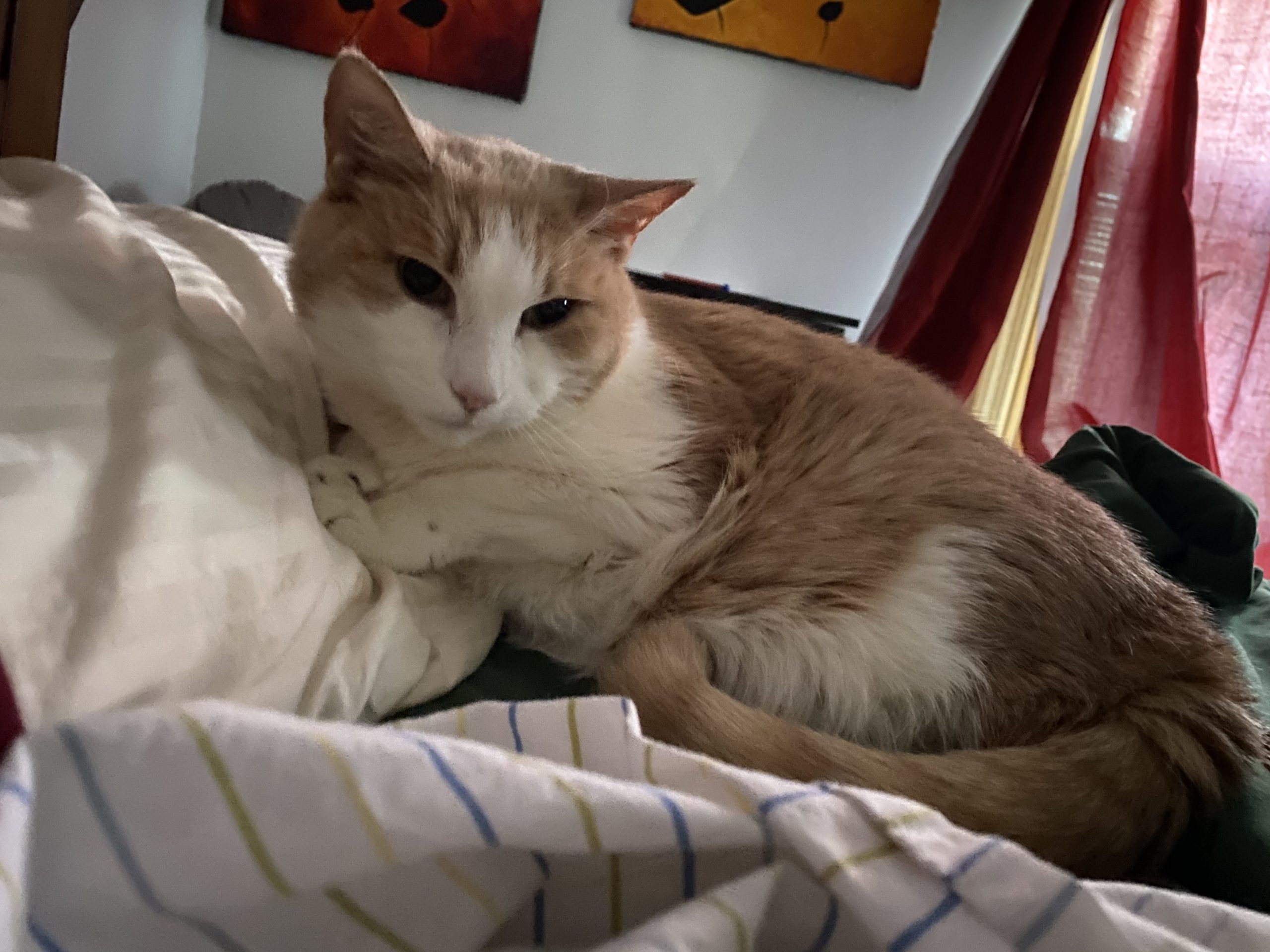 We watched some Cat TV.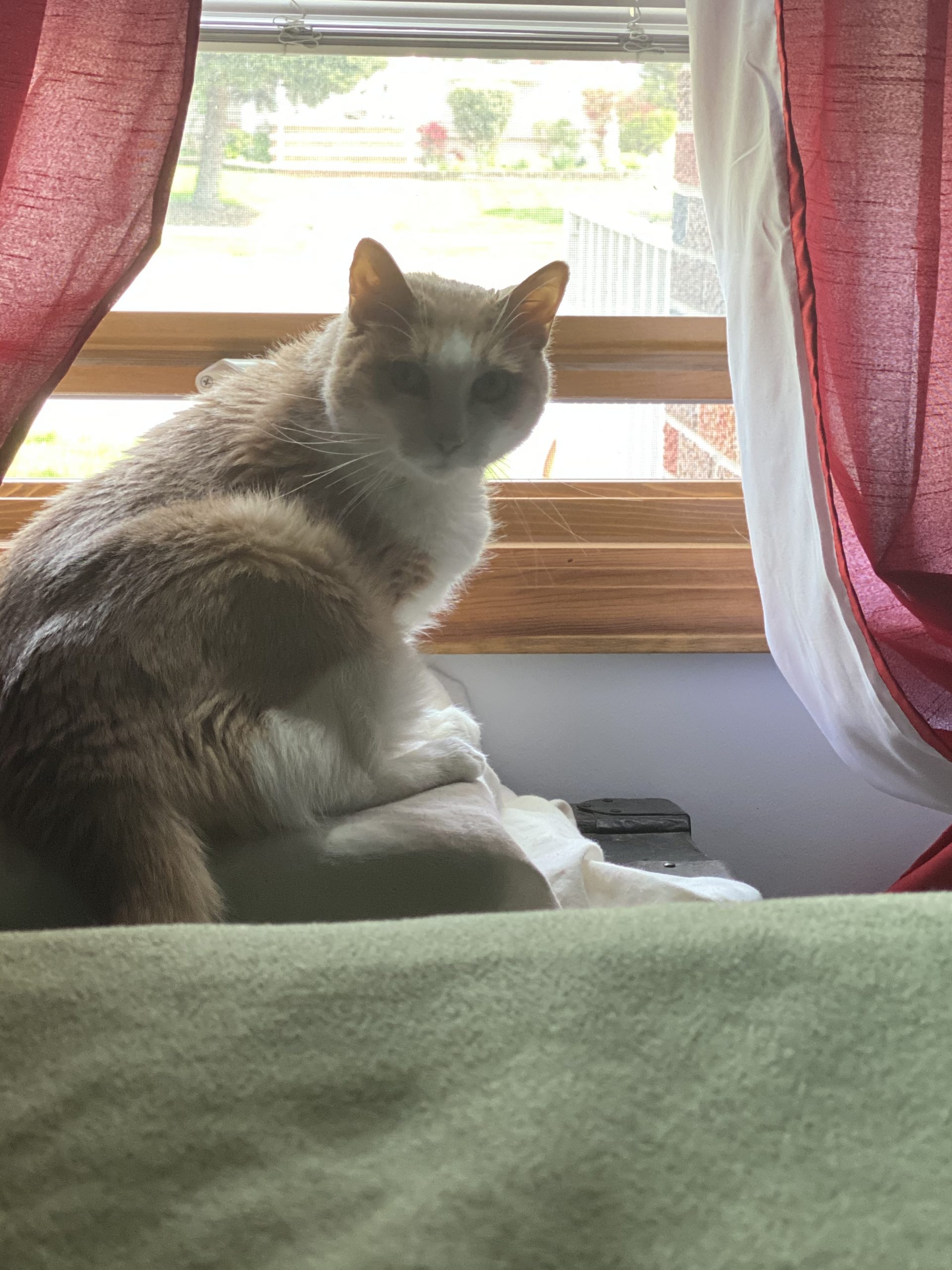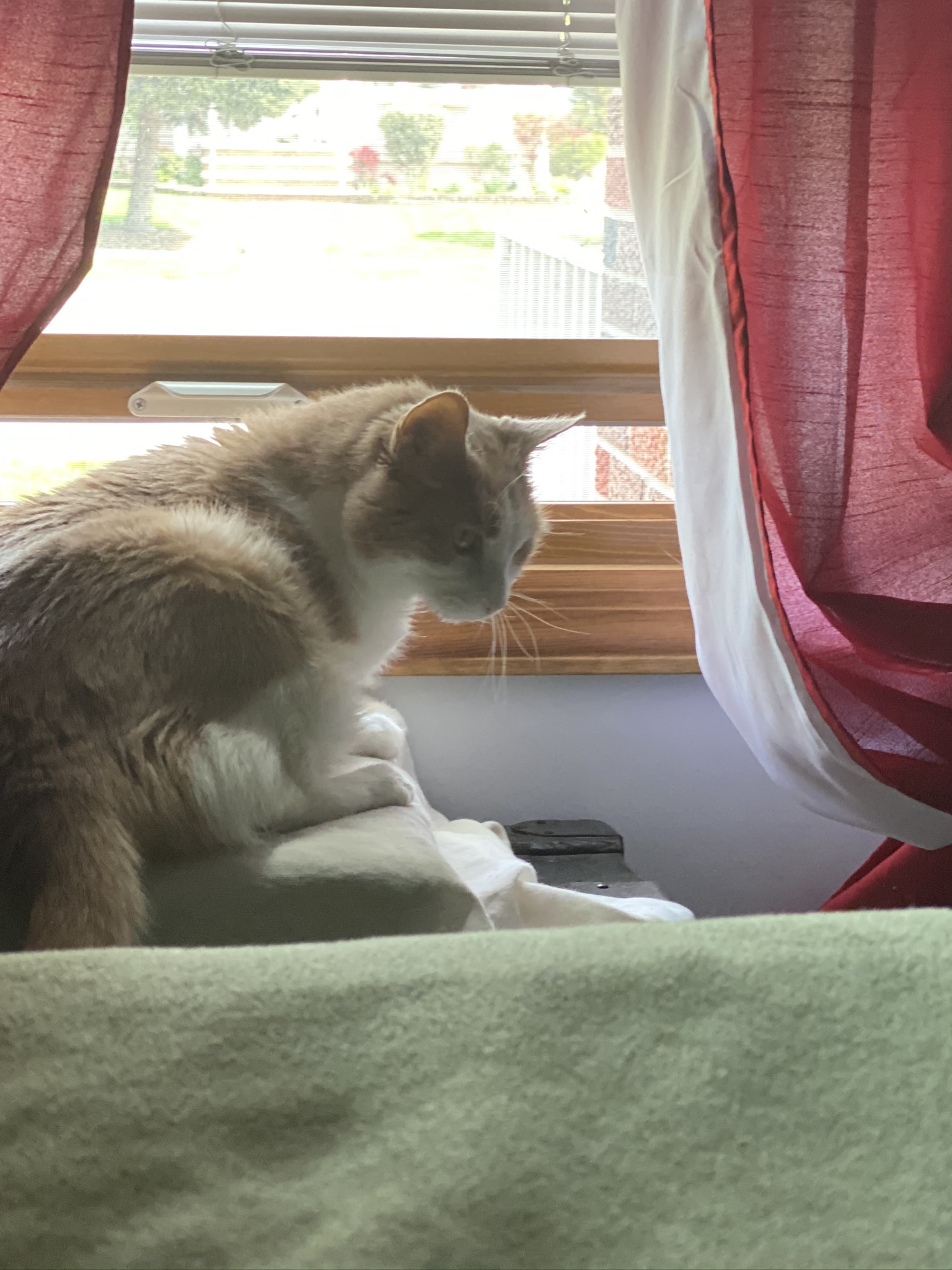 We had one more night of sleeping on the bed with Mommy and his carrot.
This morning we knew. We love him forever and are grateful for what he gave us.  We had to give him our last gift. Peace.
(you can see in this last picture of him at the vets office today, he didn't have the Bunnyman life in his eyes (although he did fight the catheter and complained to Dr Scott).  )
Thank you to the Tripawd nation for your prayers, support and love from the first moment our little boy was introduced to you.
With love… head scritches and memories of his sand paper kisses…
Gina and Nick