Has it been two weeks already?  The number of times we look around a corner and expect to see the Bunnyman's face is decreasing but we still catch ourselves doing it.  We miss him like crazy and the outpouring of love and support for our little guy has been beautiful.  We received our collage, electronic banner in his honor, a paw print with rainbow bridge, sympathy cards (including one from Dr Scott himself), a donation was made to a local shelter in Rusty's honor, and a lot of memories shared.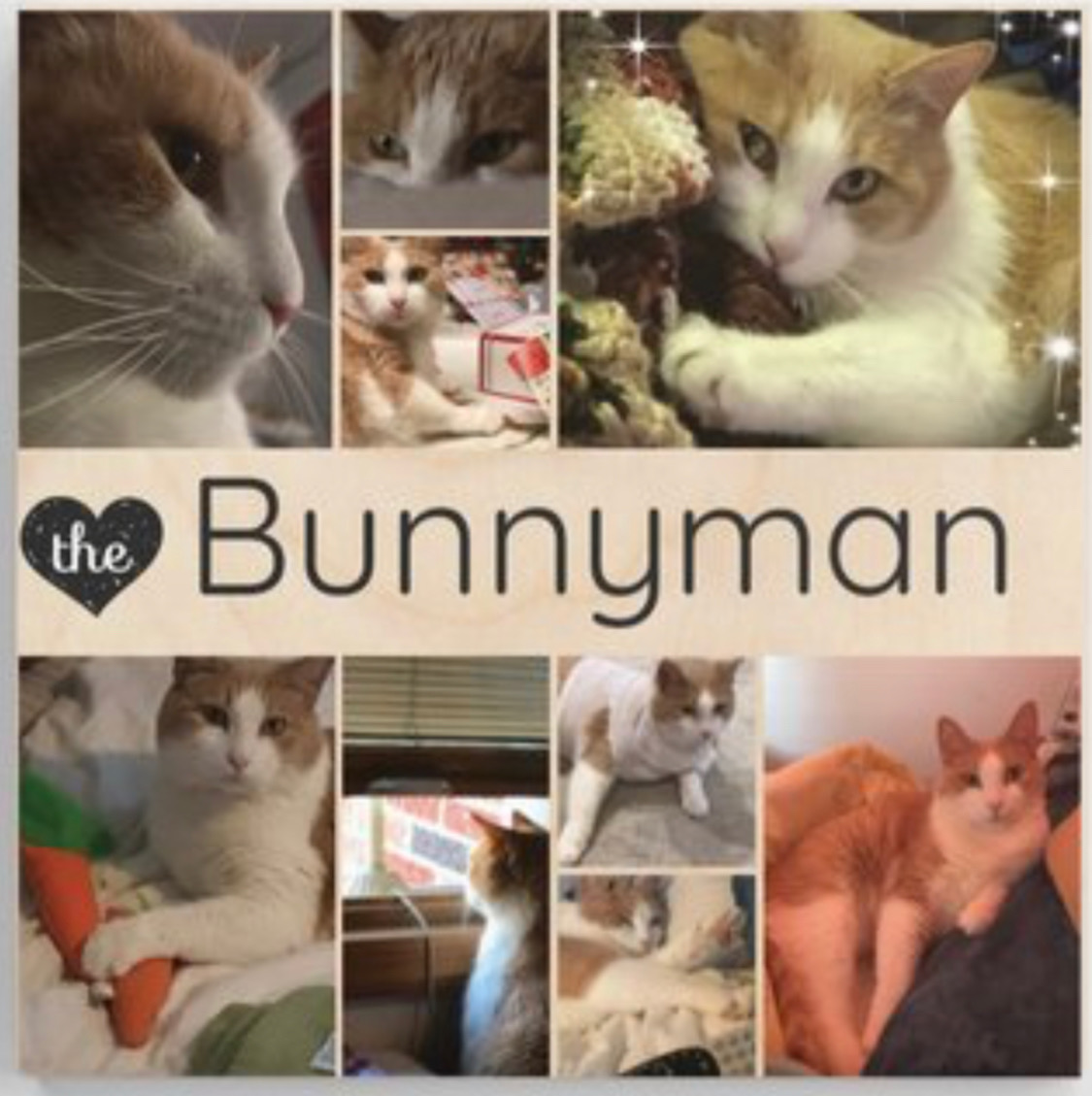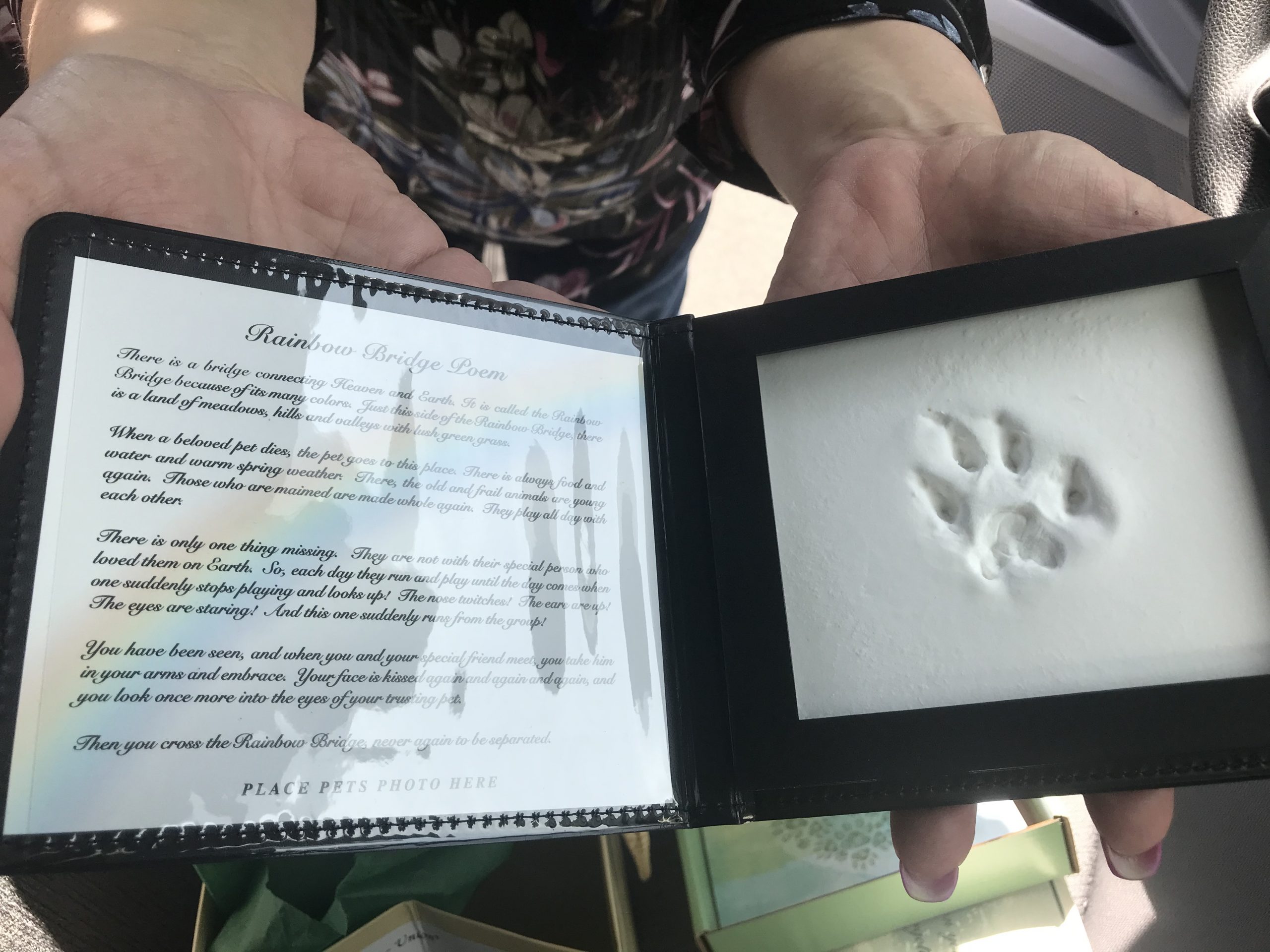 To honor him the best is to pay his love forward.  I would like to take a moment to introduce you to our THREE new babies (one for each paw of our Lord and Master, Sir Rusty Bunnyman.)  Shhhh… don't tell the furry kids, they are odd looking… they have 4 paws!!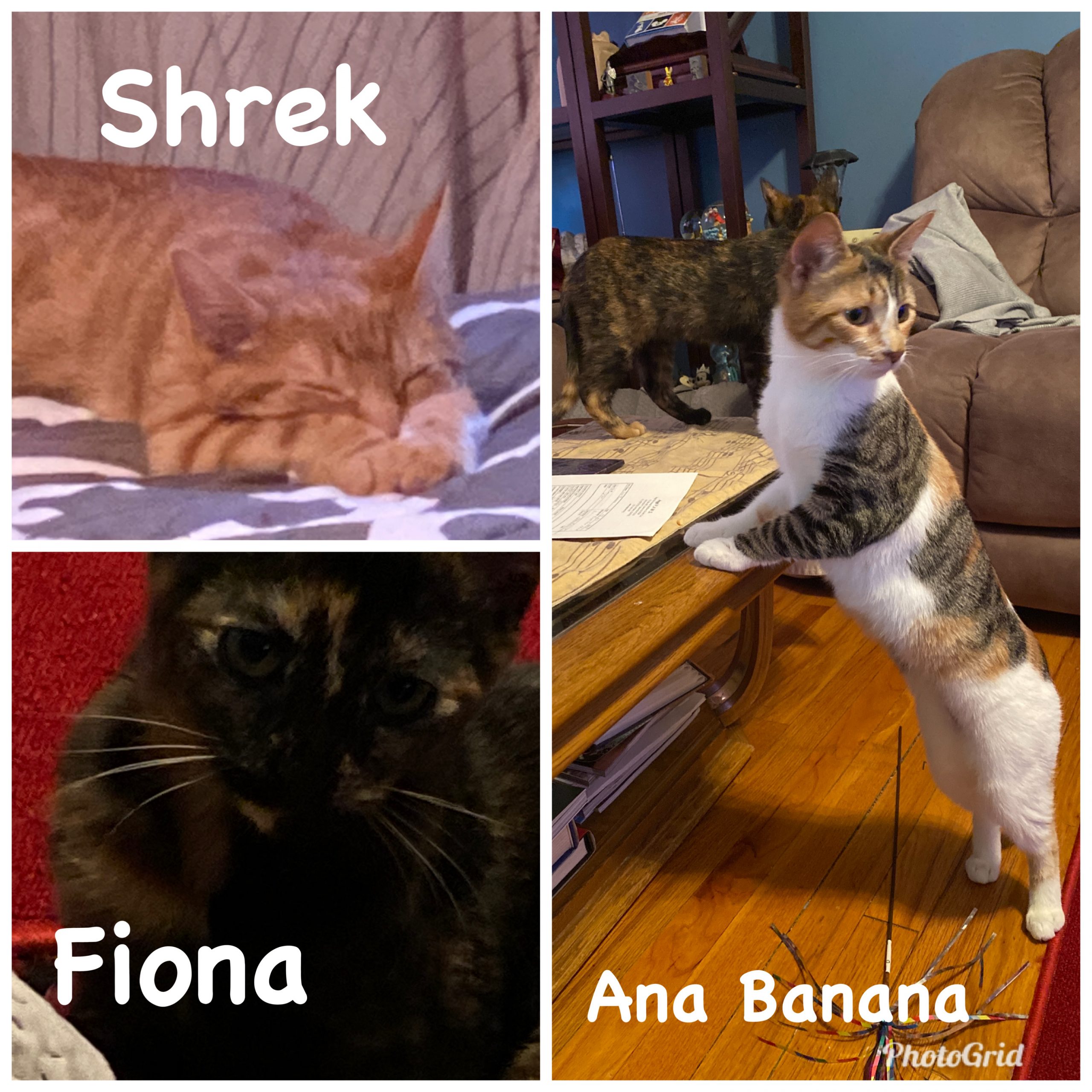 Meet Ana Banana (1.5 yrs old) and her two kids, Shrek and Fiona (7 months old).  The local shelter had this beautiful family and we did not want to split them up.
They have already made themselves at home.
We have a bat car from Build-a-Bear.  Well, THEY have a bat car from Build-a-Bear.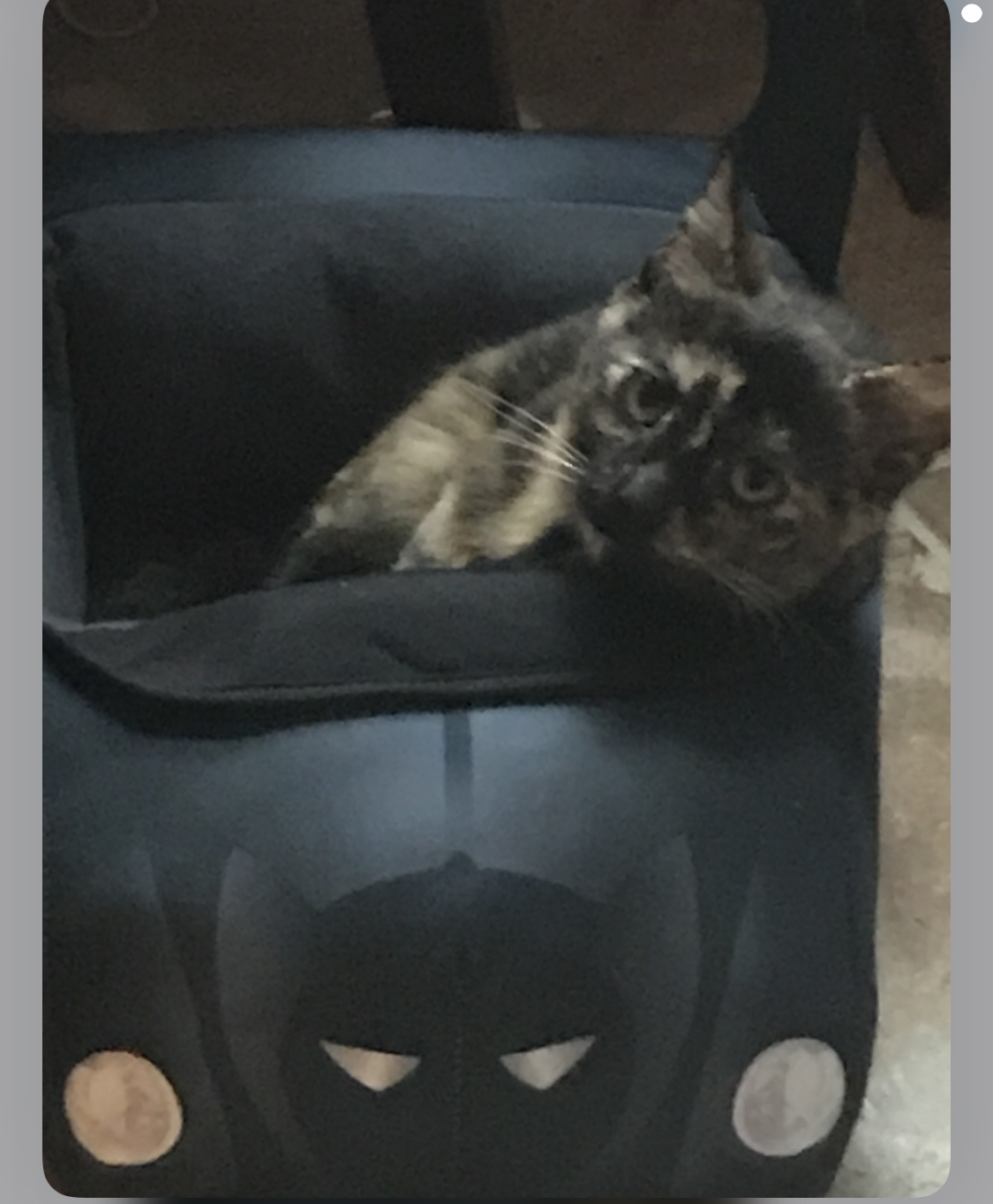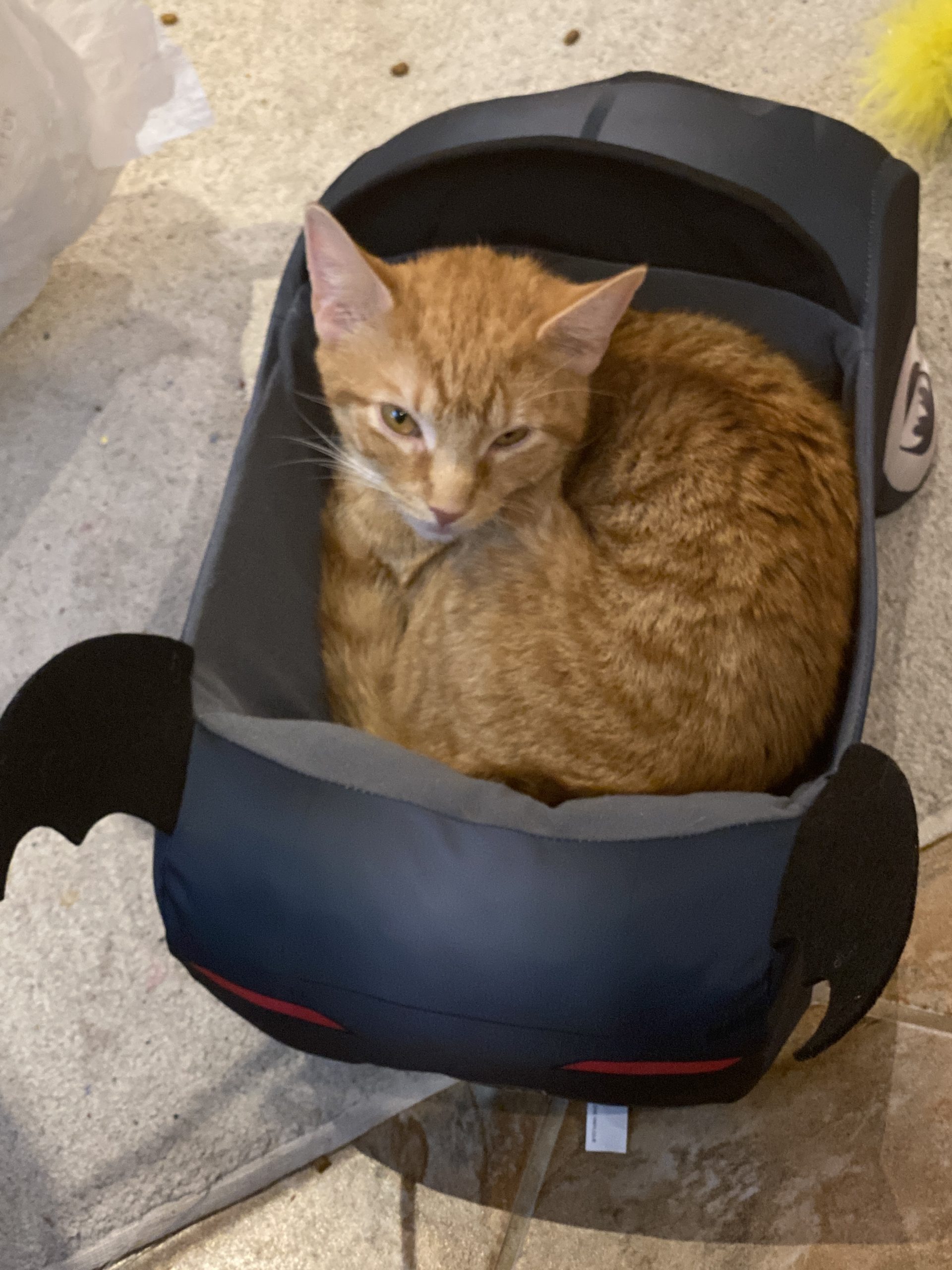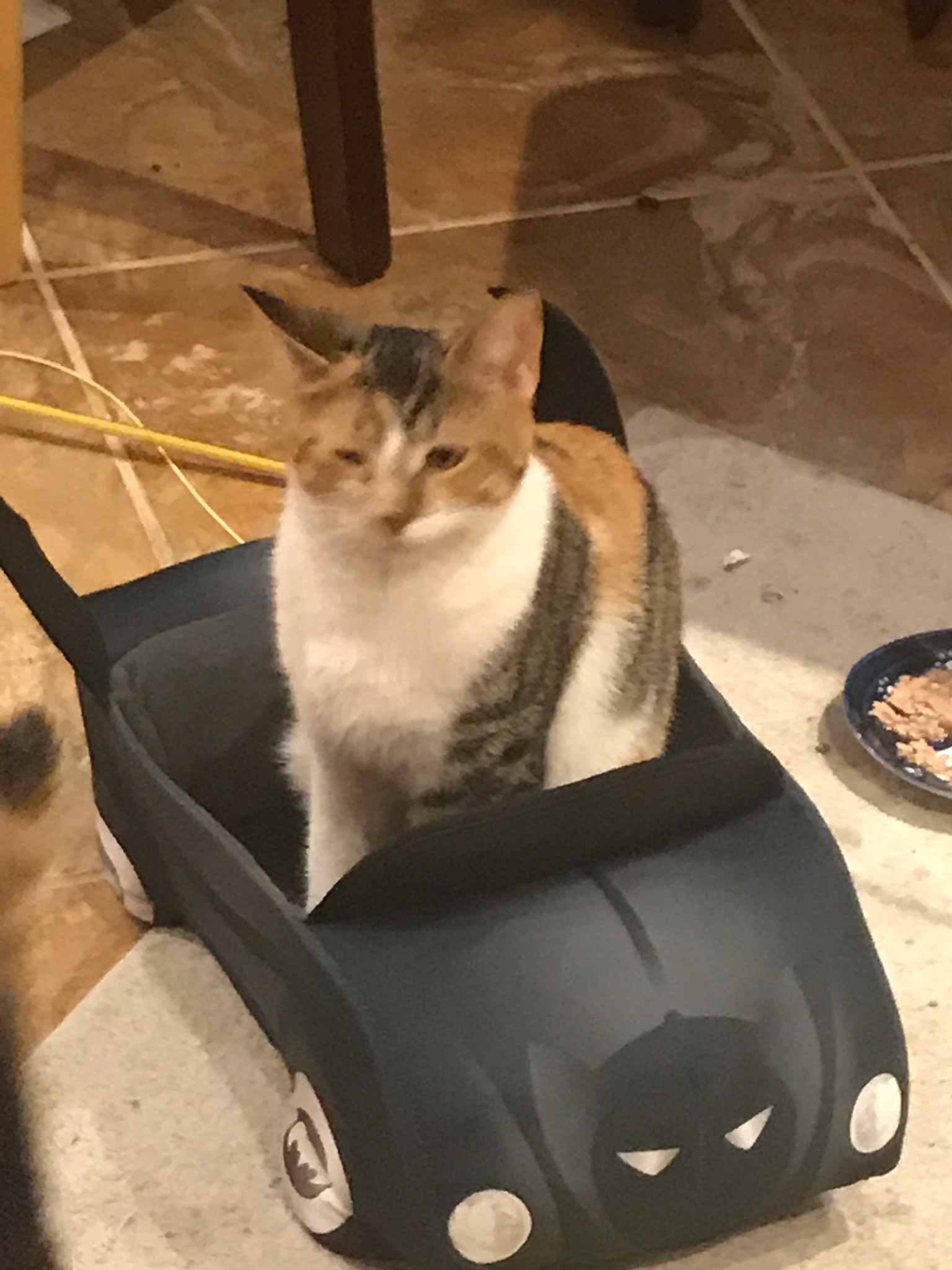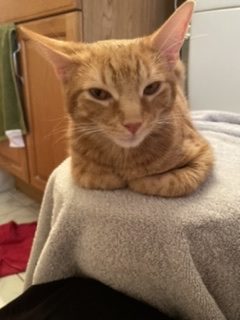 Shrek has a cold/URI so we are medicating him already and Ana Banana needs some too.  To help his stuffiness, we are taking steam showers, where I sit on the floor with him and have the shower running to ease his breathing.  It seems to be helping and provides a lot of bonding time for us.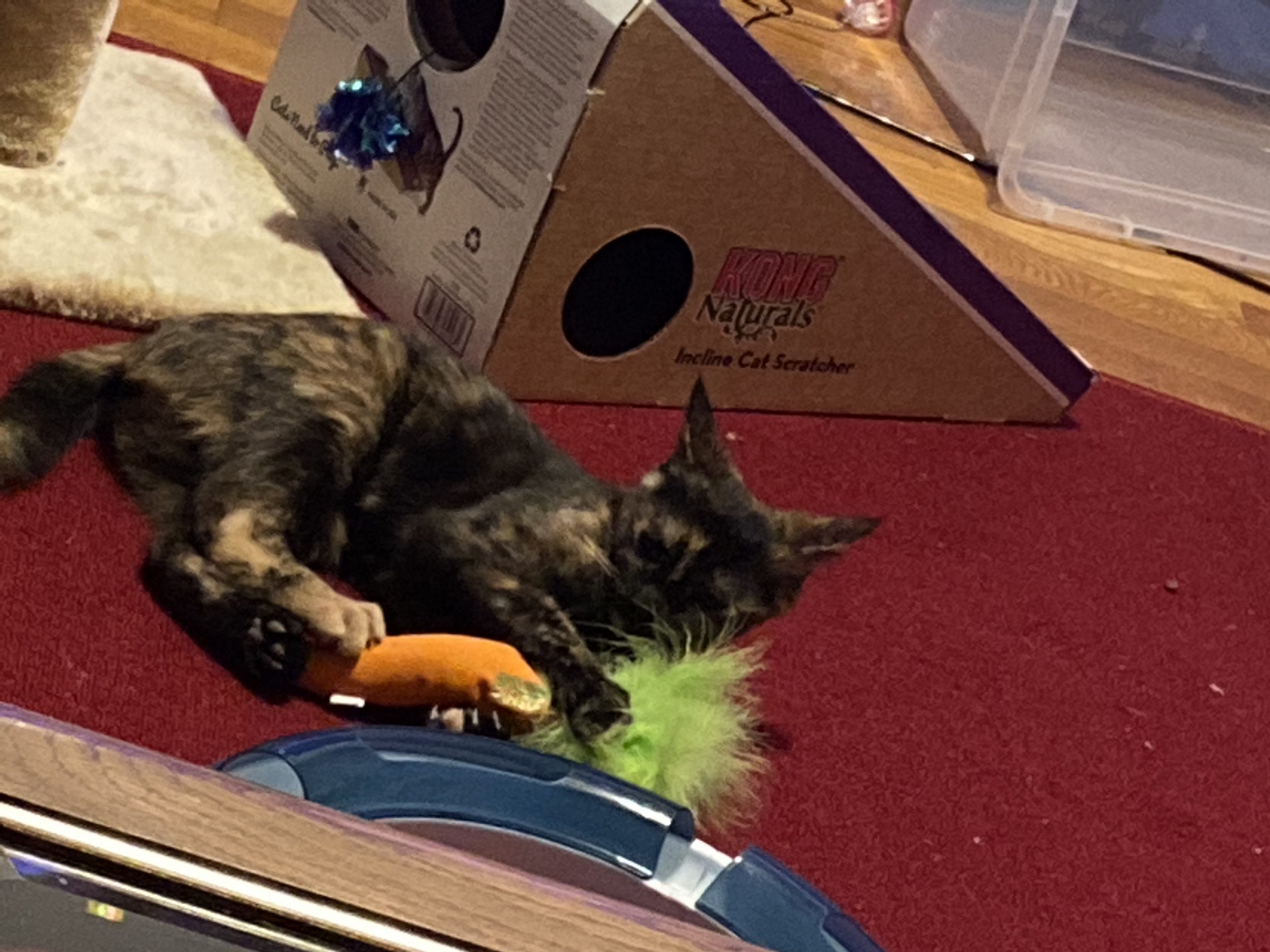 Rusty has channeled himself through this little fur balls a few different times.  Fiona is learning the power of the carrot.
Other than that, Nick and I are exhausted!  We forgot about the energy of the youth! We are "redecorating", moving everything out of reach of the 4 am indy 500 routes, etc.  
We are very happy we are in a position to welcome these little ones into our lives and give them the opportunity to stay to together.  We would have given the world to not be in this position and have our little Bunnyman with us forever but it was not to be.  So, live on little man, through the antics of these CRAZY kitties.
Head Scritches and tiny Sand Paper Kisses,
Gina and Nick, Tripawd Angel Rusty, Ana Banana, Shrek and Fiona.