In an effort to make sure our Lord and Master, Sir Rusty the Bunnyman, is the most comfortable and content that he could be, we brought two of his favorite blankets, a towel fresh out of the dryer so it was toasty warm, and HIS CARROT to him in the basement.  He had been laying facing out on the chair.  When we put the carrot down, he moved right over to it.  Bunnymen need their carrots!!
When I went to visit him this morning, this is the cuteness that awaited me.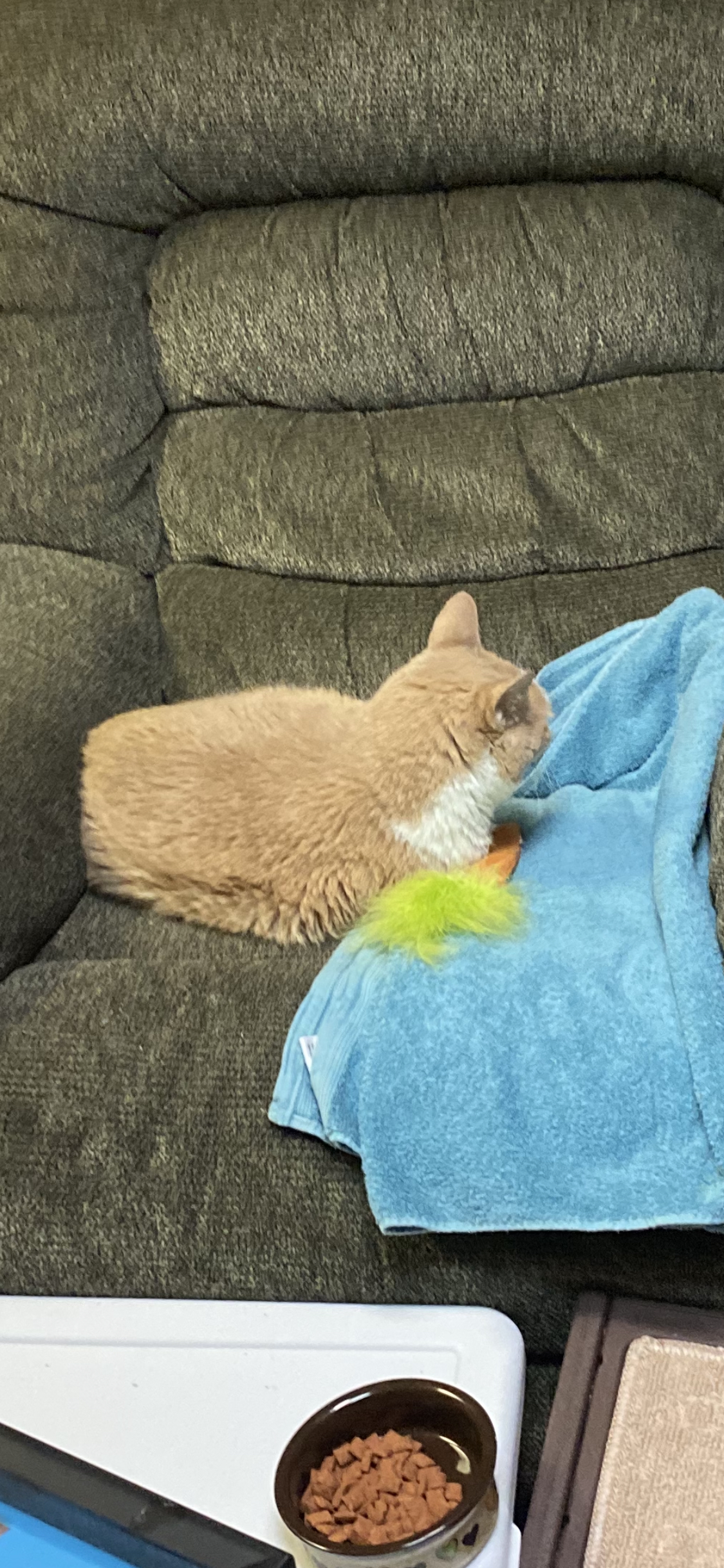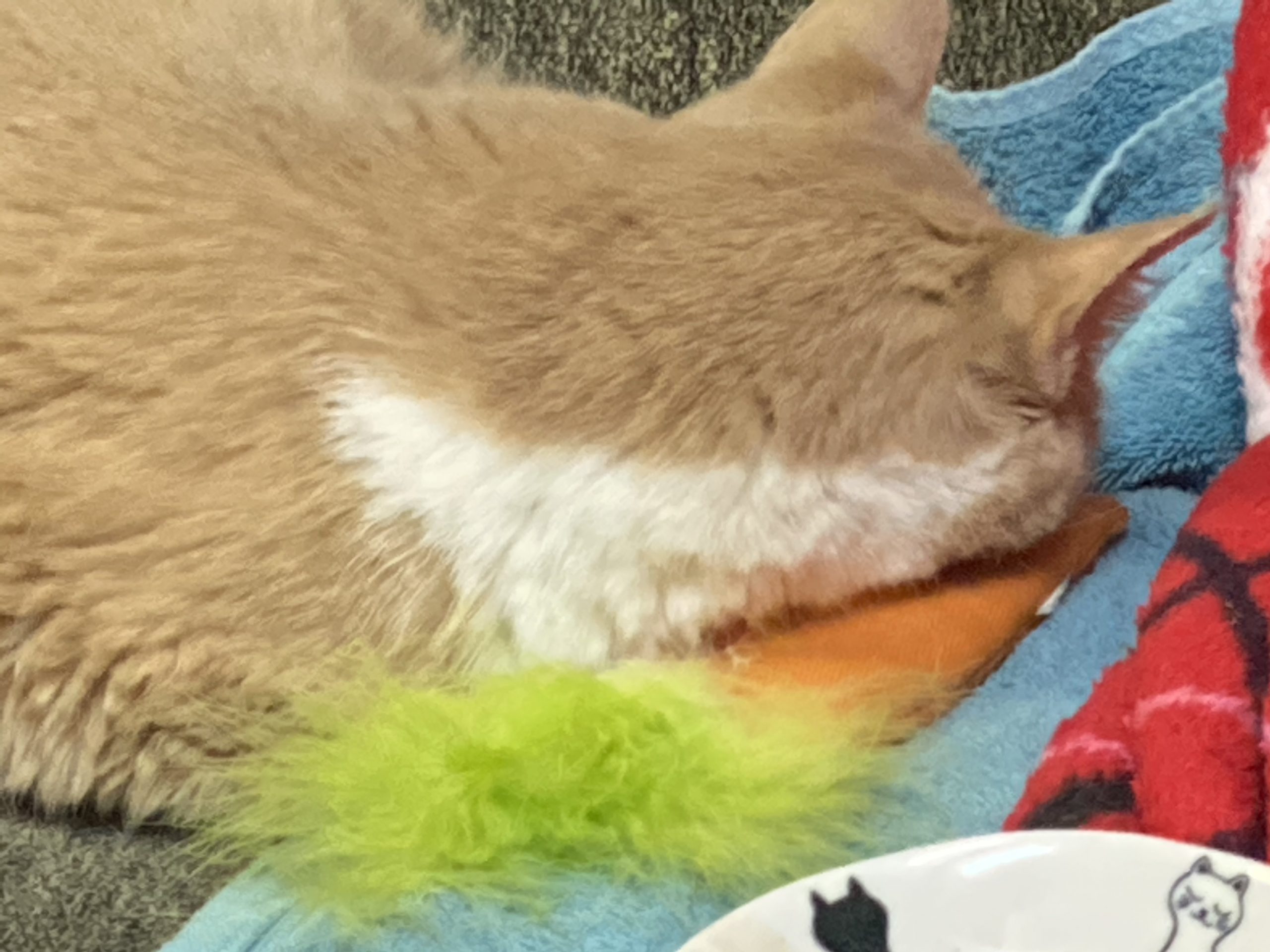 He also accepted some food!
I don't expect miracles.  I already have received more than my share with him.
He chose us when we first met at an estate sale where the people were going to bring him to kill shelter that night in 2014.  There were a few families walking around and he came to us.
We survived his original cancer scare and amputation over 900 days ago
He was brought to the ER (day 931 since amputation) two weeks ago and we didn't know if we would ever see him again
He is still with us today and seems to be resting OK.
We just want him to be happy and not in pain.  Without food for 10 days, he has grown weak.  If he going to stick around, he needs to eat.  If he is going to move on, then we are as OK with that as we can be.
So seeing him eat made me cry… again…
Thank you for all of the prayers and positive energy that each of you have sent Bunnyman's way.  I believe it is making a difference!
Until the next update…
Gina and Nick